WE CHOSE TO BE
SUSTAINABLE.

We align with the following sustainable development goals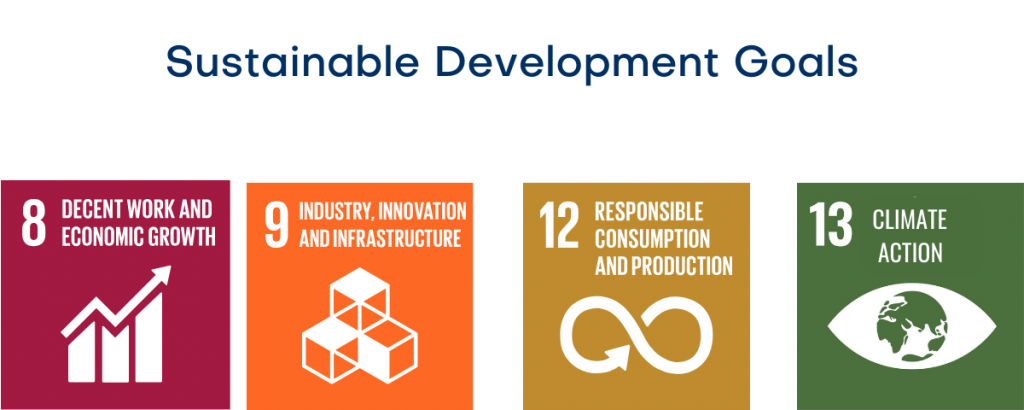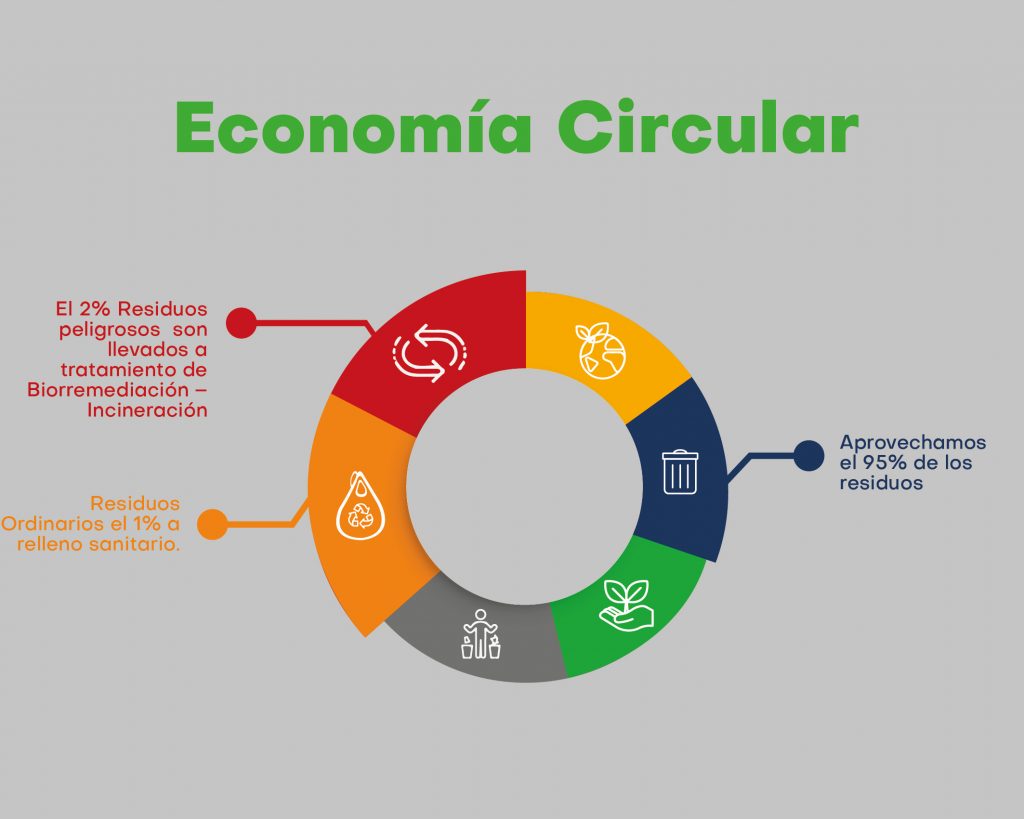 Through our circular economy program, we look to generate greater use of waste. Thus, in 2022 we recovered 95% of it, and we work under the premise of reducing and reusing our materials.
Climate change- Reduction of GHG (Our Carbon Footprint)
Throughout 2022, we focused all our efforts on carbon footprint measurement. We obtained our baseline of the emission operation to Scope 1 and 2 facilities, processes, and operations for the production plant which were verified by ICONTEC.
For the quantification of GHG emissions, we took as reference what has been established in GHG Protocol and the NTC-ISO14064-1:2020 guideline. The measures taken were calculated by using an operational control approach, and the application of the documented emission factors.  
Environmental Recognition Awards
Over the last few years, Forjas Bolívar has been committed to the environmental sustainability component, which is why it has received some recognition in this area.
In 2023, we received a recognition award from Área Metropolitana del Valle de Aburrá for our commitment to the metropolitan territory on the implementation of Planes de Movilidad Empresarial Sostenible (PLANES MES).
In December 2022, we received the bronze category assigned by del Área Metropolitana del Valle de Aburrá for establishing sustainable guidelines that promote social management and rigorously accomplish them to contribute to the production model and sustainable consumption.
During 2022, we were part of the more than 500 signatory organizations of por una Colombia Carbono Neutral partnership to spread good practices and lead with example in all fields against climate change.
In 2017, we were recognized by CORANTIOQUIA and AMVA for our participation in Producción and Consumo Sostenible program.